Opening Night Party

March 23, 2023

Art in Bloom Day 1

March 24, 2023

Art in Bloom Day 2

March 25, 2023

Art in Bloom Day 3

March 26, 2023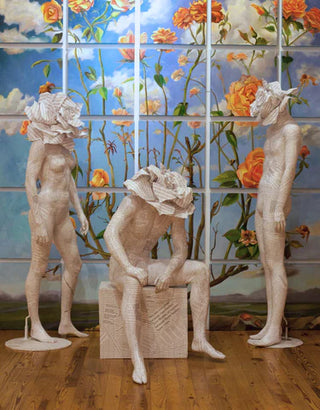 About Art in Bloom
The Council of 101 has presented an annual springtime fundraiser since 1983 showcasing highly respected dealers offering an array of fine quality antiques, paintings, jewelry, porcelain, vintage collectibles, and much more.  In March, the Museum will welcome the season once again with its second annual Art in Bloom: Festival of Fine Arts & Flowers.
Blooming since 2019, the Council of 101 will put the "petal" to the metal to bring visitors a museum-wide kaleidoscope of breathtaking floral arrangements inspired by works from the Orlando Museum of Art's permanent collection and current exhibitions.  There will also be curated antiques, lifestyle events and design workshops that are sure to inspire all ages!
Delight in a "scentsational" bouquet of shopping experiences while touring the show. Whether you are an avid collector, novice, or a home decorator, you will be thrilled with the selection of quality antiques and vintage collectibles the dealers have to offer. Experience the influence of flowers in beautiful table settings, fashion, and design.