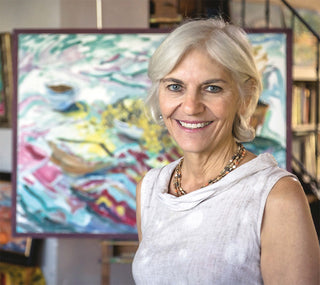 Jill Steenhuis
Impressionist & author of "Art, Soul & Destiny". Jill Steenhuis, an American from Atlanta, Georgia, received her BFA in studio art from Sweet Briar College in Virginia in 1980. Following graduation, she journeyed to the south of France to discover Cezanne's Mont Sainte Victoire and entered The Marchutz School of Fine Arts in Aix-en-Provence. She became a full-time painter and spent 14 years working out of Cézanne's studio at the Château Noir. The artist resides in the countryside of Aix-en-Provence with her sculptor husband and three sons, who are also artists in ceramics, sculpture and filmmaking.
Pastels Workshop
12:30-3:30PM
More than just a drawing class, Jill's workshop invites you to stretch yourself and go beyond your ordinary perceptions. It is a personal and spiritual experiences, like climbing a mountain within yourself. Her workshops are a time for you to experience the creative process of taking beauty in through the senses and activating your own unique artistic expression.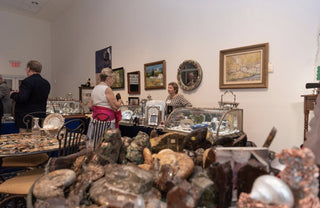 What's it Worth?
Appraisals 12:00-2:00PM
Would you like to know what your heirlooms are worth? Schedule an appointment with our expert appraiser to learn! Limit of 2 items per person.